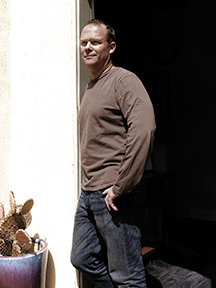 My name is Cameron McIntyre and I am a photographer. At this very moment (Monday, April 14th 10:58pm, 2014) I am photographing the lunar eclipse outside my front door in Los Angeles.
I am a firm believer in pursuing one's passion and in the same breath I will tell you it won't always pay the rent. But when it does it's Christmas on a cracker, then you have to get over it and get back to work and it is work.
I love photography so much I majored in it back in the day, before the 1's and 0's got in the game. I have seen the inside of a darkroom, with the lights on, and lived to tell about it. I have loaded, exposed, processed and printed images from film and still have a pulse.
My go-to tool is intuition. When it feels good, it usually is good. Honestly there is a physical feeling, call it a photographic sensation, when the shot is right. It's the light, the mood, the expression, and luck, or the uncanny ability to be at the right place, at the right time, all the time. One of my favorite photographers Julius Shulman said "The camera is least important element in photography." and he is right. It's all the other stuff, the subject and composition of a photograph is what's important; those are the elements we remember.
I shoot because I have to, seriously replace the o and n with an a and it's my name. When I am not shooting I have been known to produce a feature film or two, catch waves and inaccurately hit golf balls.